Some text of Monty Python
All right, settle down. Settle down... Now, before I begin the lesson, will those of you who are playing in the match this afternoon move your clothes down onto the lower peg immediately after lunch, before you write your letter home, if you're not getting your hair cut, unless you've got a younger brother who is going out this weekend as the guest of another boy, in which case, collect his note before lunch, put it in your letter after you've had your hair cut, and make sure he moves your clothes down onto the lower peg for you. The purpose of foreplay is to cause the vagina to lubricate so that the penis can penetrate more easily.
Listen, strange women lyin' in ponds distributin' swords is no basis for a system of government. Supreme executive power derives from a mandate from the masses, not from some farcical aquatic ceremony. That's what being a Protestant's all about. That's why it's the church for me. That's why it's the church for anyone who respects the individual and the individual's right to decide for him or herself. When Martin Luther nailed his protest up to the church door in fifteen-seventeen, he may not have realised the full significance of what he was doing, but four hundred years later, thanks to him, my dear, I can wear whatever I want on my John Thomas...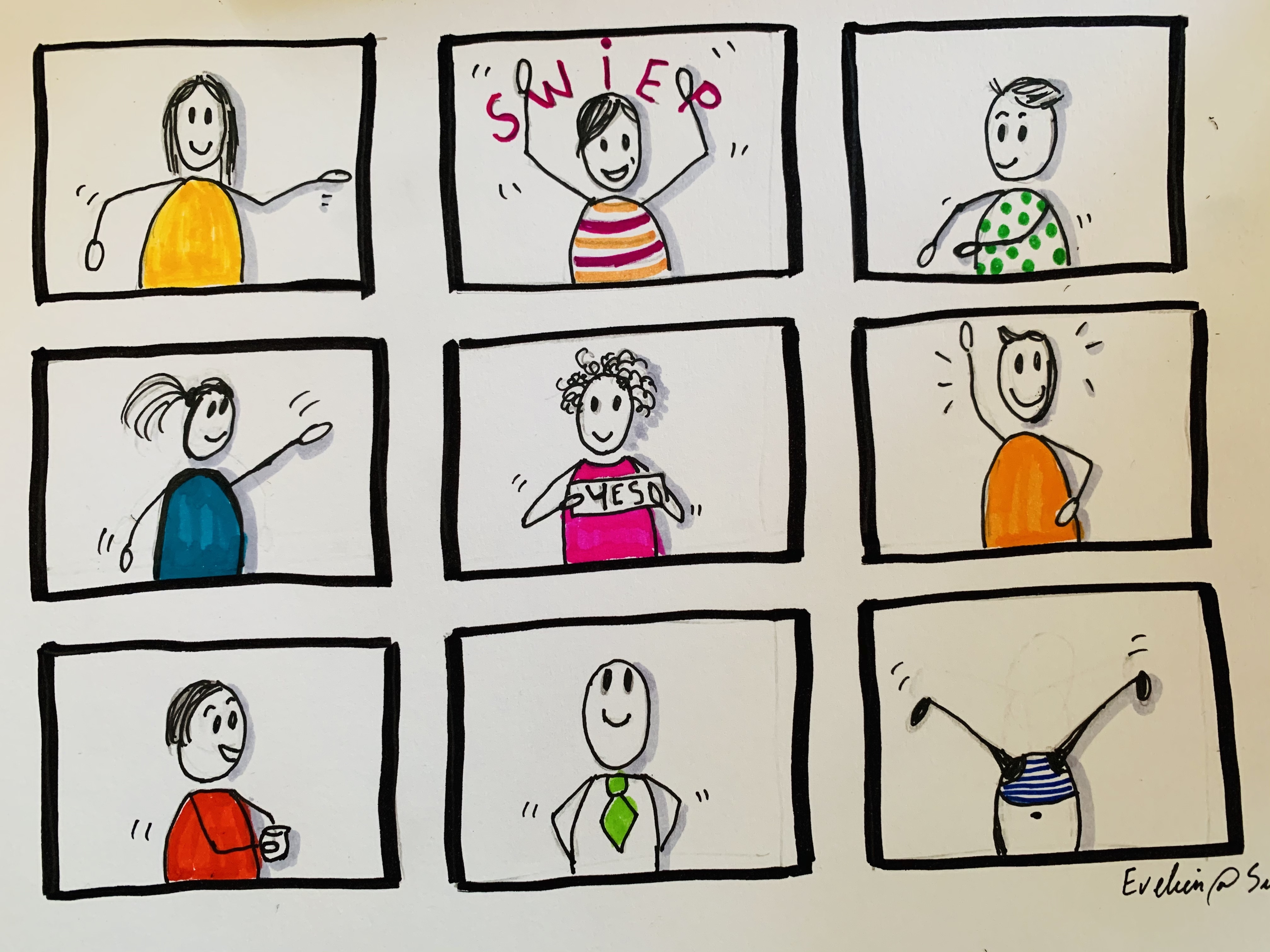 Jouw Team verdient een verzetje
Zoek geen excuses om je teamactiviteit nog maar eens te verzetten. je team heeft NU een ontspannend, verbindend moment nodig! Dat verdienen ze. En met Swiep kan dat on line of tijdens een winterse wandeling (waarover meer info via evelien@swiep.be)
Let's swiep!

Vraag meteen je offerte aan!